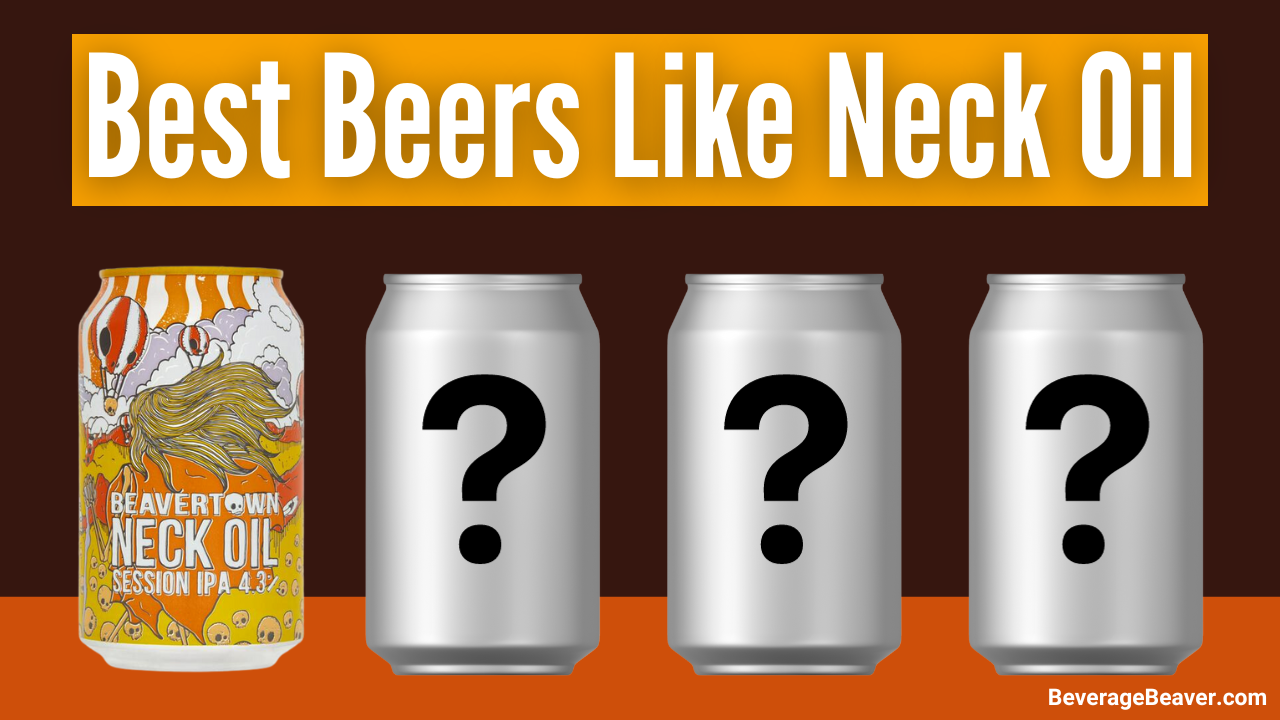 If you like the bitter, hoppy flavors of an IPA but don't want the strong alcohol content that IPAs typically have, Neck Oil by Beavertown Brewery is a fantastic choice. As a Session IPA (also referred to as an 'anytime IPA'), Neck Oil has a relatively low alcohol by volume (4.3% ABV) which makes it possible to enjoy this beer over a prolonged 'session' without getting too intoxicated.
Below, you'll find our recommendations for the best beers like Neck Oil that you should try if you like session IPAs. To find these beers, we had a lot of fun taste-testing IPAs that have an ABV of less than 5%, and here are our top picks. But don't take our word for it. Try these beers for yourself and let us know in the comments below what you think is the best session IPA.
Lagunitas Day Time IPA
Lagunitas Day Time IPA, as the name suggests, is a session IPA you can drink in the daytime as it has a relatively low alcohol content of just 4%. With a lower alcohol content also comes lower calories, and with just 98 calories per 12-ounce can, Lagunitas Day Time IPA is a great choice for those who like session IPAs like Neck Oil but want a lighter option.
Founders All Day IPA
With an ABV of 4.7%, Founders All Day IPA is slightly stronger than Neck Oil but still falls in the session IPA category. This beer uses a complex array of hops that impart citrus and pine notes, which are balanced by a subtle malt backbone. The moderate bitterness of this session IPA, together with its crisp finish, make it very drinkable and a perfect choice if you're looking for a beer like Neck Oil.
Brewdog Clockwork Tangerine
Brewdog's Clockwork Tangerine is a refreshing, juicy session IPA that offers a unique infusion of tangerine. With an ABV of 4.5%, it sits close to Neck Oil in terms of strength, but it offers a more pronounced fruity twist.
While Neck Oil is revered for its balanced hop bitterness and subtle tropical notes, Clockwork Tangerine leans into the bold, zesty character of tangerines, making it a more flavor-forward option. So, if you like the drinkability of Neck Oil and don't mind a more fruity alternative, check out Brewdog Clockwork Tangerine.
Ballast Point Mango Even Keel
Ballast Point's Mango Even Keel has the classic hoppy bitterness of an IPA with a delightful twist of mango. With an ABV of 3.8%, it is lighter than Neck Oil, making it an excellent choice for those seeking a session beer with lower alcohol content. The unique combination of mango and hops in this beer creates a refreshing and exotic drinking experience, perfect for those who appreciate a fruity infusion in their beers without overpowering the traditional IPA characteristics.
Brewdog Dead Pony Club
BrewDog's Dead Pony Club session IPA with a relatively low ABV of just 3.8%. This beer has hints of citrus, lemon grass, and lime, and has a distinctive hoppy flavor, typical of IPAs. If you like session IPAs like Neck Oil, but want a lighter, more citrus-forward beer, try Brewdog Dead Pony Club.
Magic Rock Saucery Session IPA
Magic Rock's Saucery Session IPA is a fruity session IPA with a well-balanced flavor that combines fruity notes of mango and passionfruit to create a refreshing and highly drinkable beer. With a modest ABV of just 3.9%, this beer presents a slightly lighter alternative to beers like Neck Oil.
Goose Island Midway Session IPA
Midway Session IPA has a perfect balance of hop bitterness and aromatic hop flavors and features notes of citrus and tropical fruit like grapefruit and lemon. With an ABV of 4.1%, it provides a milder alternative compared to stronger IPAs, fitting nicely within the session category alongside beers like Neck Oil.
READ NEXT