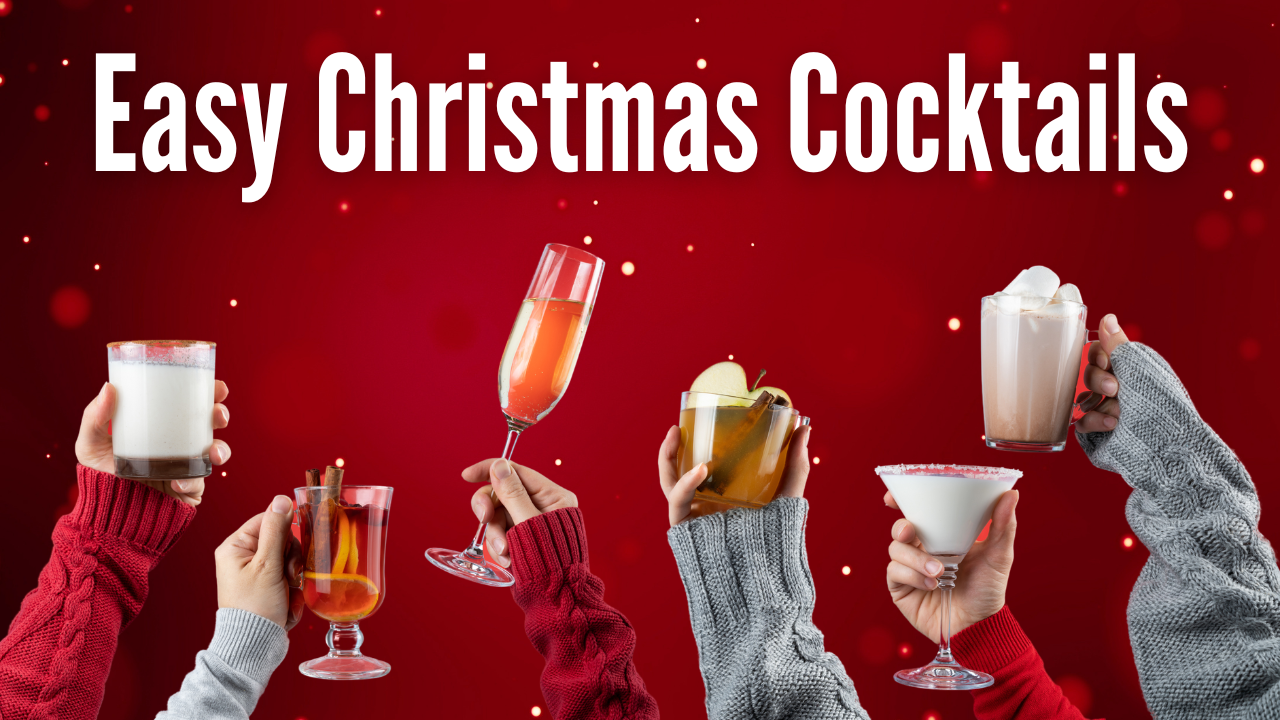 Impress your guests this festive season with these delightful Christmas Cocktails! All these Christmas cocktails are easy to make, look fantastic, and are guaranteed to leave you feeling very merry this Christmas.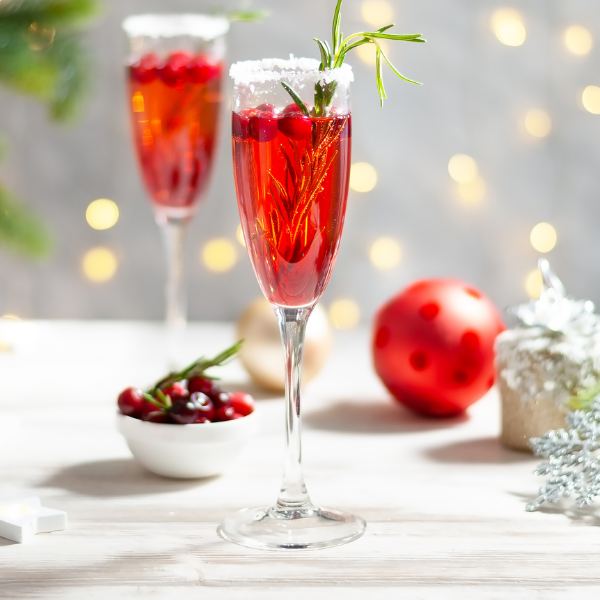 This first Christmas cocktail is incredibly easy, and anyone could make this at home in a matter of seconds. First, wet the rim of a champagne glass with water and then press it upside down into a plate of granulated sugar to rim the glass. Next, fill 1/4 of the glass with cranberry juice and then top up with champagne. Pop in a sprig of rosemary to give it a festive look and aroma, and there you have it! Christmas Cranberry Mimosa Recipe.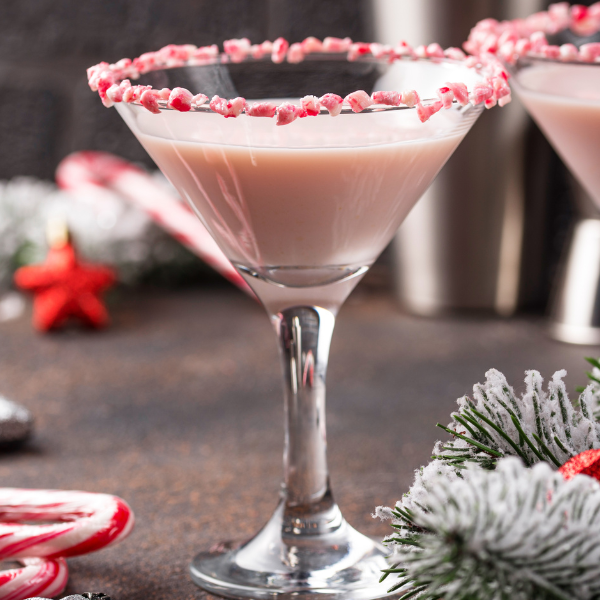 This was my family's absolute favorite cocktail last Christmas and it is surprisingly easy to make! All you need is a martini glass, a cocktail shaker, vodka, peppermint schnapps, and some crushed candy cane. Christmas Peppermint Martini Recipe.
As a hot cocktail, this drink is perfect for Christmas day and the whole winter season. To make a Hot Buttered Rum, you'll need dark rum, unsalted butter, brown sugar, cinnamon, nutmeg, and a cinnamon stick for a garnish. This drink is ideal to serve as an after-dinner dessert cocktail or as a sweet treat on a cold day. Hot Buttered Rum Recipe.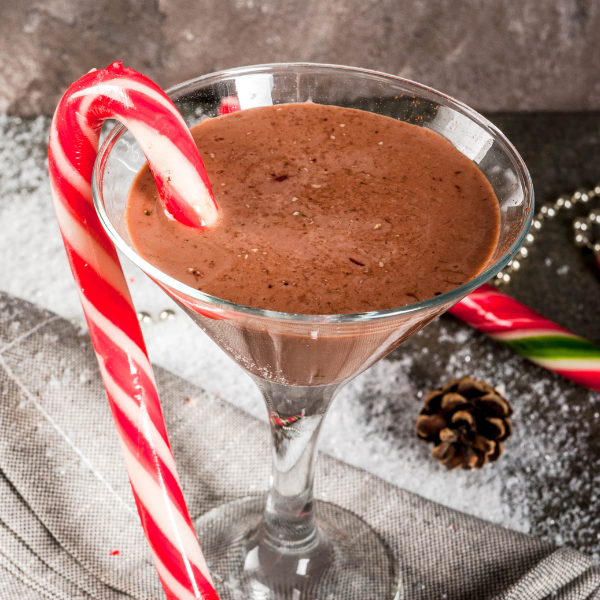 This drink is perfect for those who like creamy cocktails like White Russian but want something a bit more festive. To make this Christmas cocktail you'll need vodka, peppermint schnapps, chocolate liqueur, heavy cream, and a candy cane for a cute and festive garnish. Christmas Peppermint Mocha Recipe.
Christmas Gingerbread Martini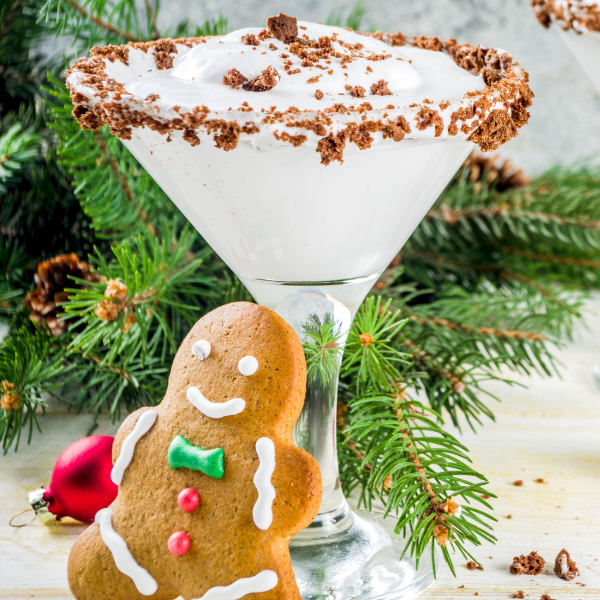 For those with a sweet tooth, this Christmas martini cocktail is for you! To make a Gingerbread Martini this Christmas, you'll need vanilla vodka, gingerbread syrup, cream, Kahlua, and some crushed gingerbread cookies. Gingerbread Martini Recipe.
If you're looking for a fruity Christmas cocktail that's similar to classic drinks like the Cape Cod, then check out this Mistletoe Cranberry Martini. What I love about this recipe is the use of Elderflower liqueur that really makes this drink taste unique. Mistletoe Martini Christmas Cocktail Recipe.
Last on our list of easy Christmas cocktails is this Christmas Cookie Cocktail. It really does taste exactly like a frosted sugar cookie! To make this drink, you'll need vodka, kahlua, vanilla frosting and some festive sprinkles to rim the glass. Christmas Cookie Cocktail Recipe.
More Cocktails
While these cocktails will certainly leave you and your guests feeling very merry this Christmas, if you want to stick to classic cocktails this festive season, then check out our large collection of classic cocktail recipes for inspiration. Happy Holidays!