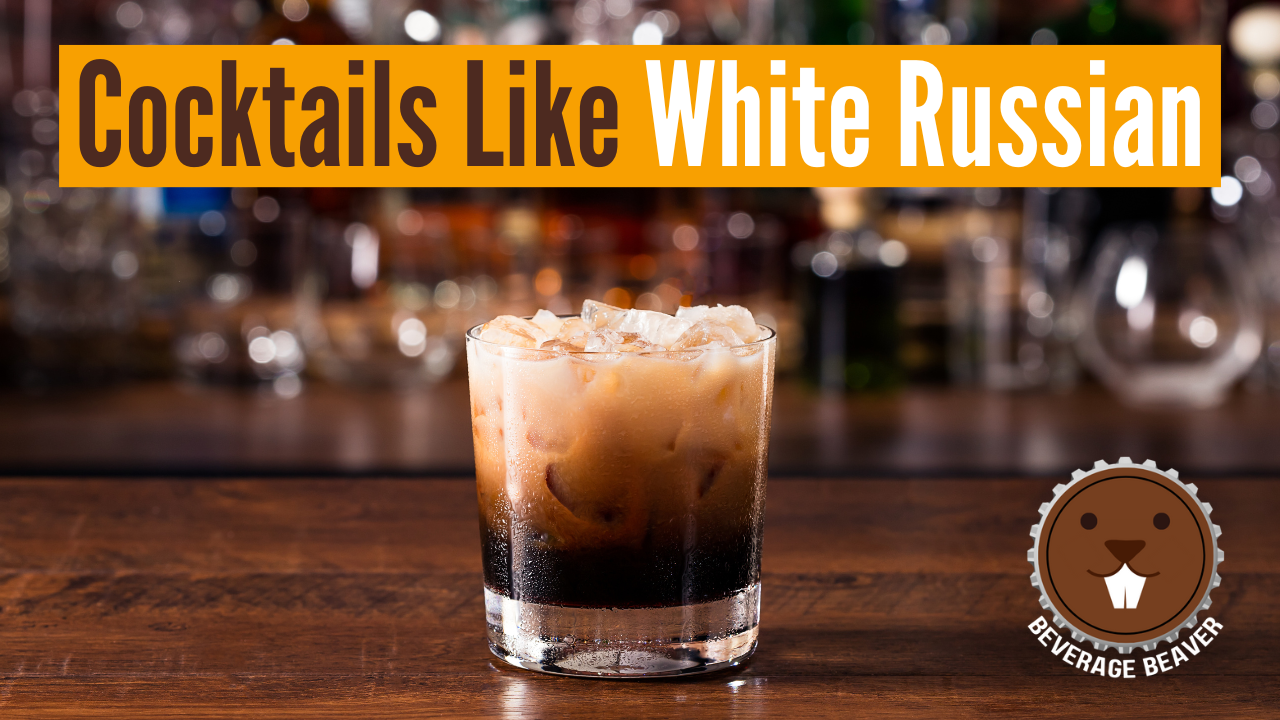 I first fell in love with White Russian Cocktails after watching 'The Dude' enjoy them in the iconic movie 'The Big Lebowski.' Since then, the White Russian has been my go-to cocktail when I want something creamy and sweet with a coffee kick. Imagine my joy when I discovered there are many cocktails like White Russian that are equally as enjoyable.
If you're not sure what a White Russian is, it's two parts vodka, one part Kahlua, topped off with heavy cream/milk served over ice in an Old Fashioned glass. This simple combination creates a deliciously creamy coffee-flavored cocktail that coffee drinkers would absolutely love!
Here are seven awesome cocktails that are similar to a White Russian that you have to try if you love creamy coffee-flavored cocktails.
First is a White Russian variation that is a little controversial. Why controversial? Because it just sounds like a weird combination. To make a Colorado Bulldog, make a classic White Russian and then top it off with cola. The carbonation of the cola gives it a more refreshing taste while keeping the creamy coffee goodness of a White Russian. Colorado Bulldog Recipe.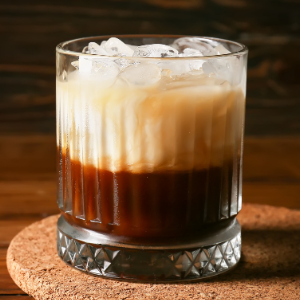 This next cocktail is a twist on the classic White Russian that uses Irish cream instead of heavy cream/milk. To make a Blind Russian cocktail, first make a Black Russian by pouring 2 oz vodka and 1 oz Kahlua into an Old Fashioned glass with ice. Next, top it off with an Irish cream like Baileys. The result? A super creamy, super strong cocktail similar to a White Russian. Blind Russian Recipe.
This cocktail is a lot like a White Russian but with more of a coffee kick. To make a Flat White Martini, fill a cocktail shaker with ice and pour in 2 oz Baileys, 1 oz vodka, and a shot of espresso. Shake well until the outside of the shaker feels cold to the touch. Next, using a Hawthorne Strainer, strain the drink into a martini glass, leaving the ice behind. Finally, garnish with 2-3 coffee beans. Flat White Martini Recipe.
Without the invention of the Black Russian, there would never have been a White Russian cocktail! The Black Russian cocktail is believed to have been invented in the late 1940s by a bartender named Gustave Tops in honor of the U.S. ambassador to Luxembourg. This cocktail is a simple mix of 2 oz vodka, and 1 oz Kahlua served in an Old Fashioned glass with ice. Black Russian Recipe.
Apart from the White Russian, one cocktail stands out as a favorite of those who like coffee-flavored cocktails: The Espresso Martini. Made with vodka, Kahlua, and fresh espresso coffee, this frothy and sophisticated drink takes coffee cocktails to a new level! How to make an Espresso Martini.
This White Russian variation is a chocolate lovers dream and is perfect as a dessert cocktail! You'll need all the regular ingredients of a White Russian plus chocolate syrup and a mini chocolate bar as a garnish. Chocolate White Russian Recipe.
If you love the layered effect you get when you float heavy cream on top of a White Russian, then you'll love this decadent White Russian variation. To make a Salted Caramel White Russian, you'll need vodka, Kahlua, heavy cream, caramel sauce, and some sea salt. Salted Caramel White Russian Recipe.
More Cocktails
If you ever feel like putting down your White Russian and trying your hand at some different kinds of cocktails, then check out our extensive library of cocktail recipes. Each comes with a printable cocktail card and pro tips to help you make cocktails at home like a seasoned bartender. Here are our latest cocktail recipes: