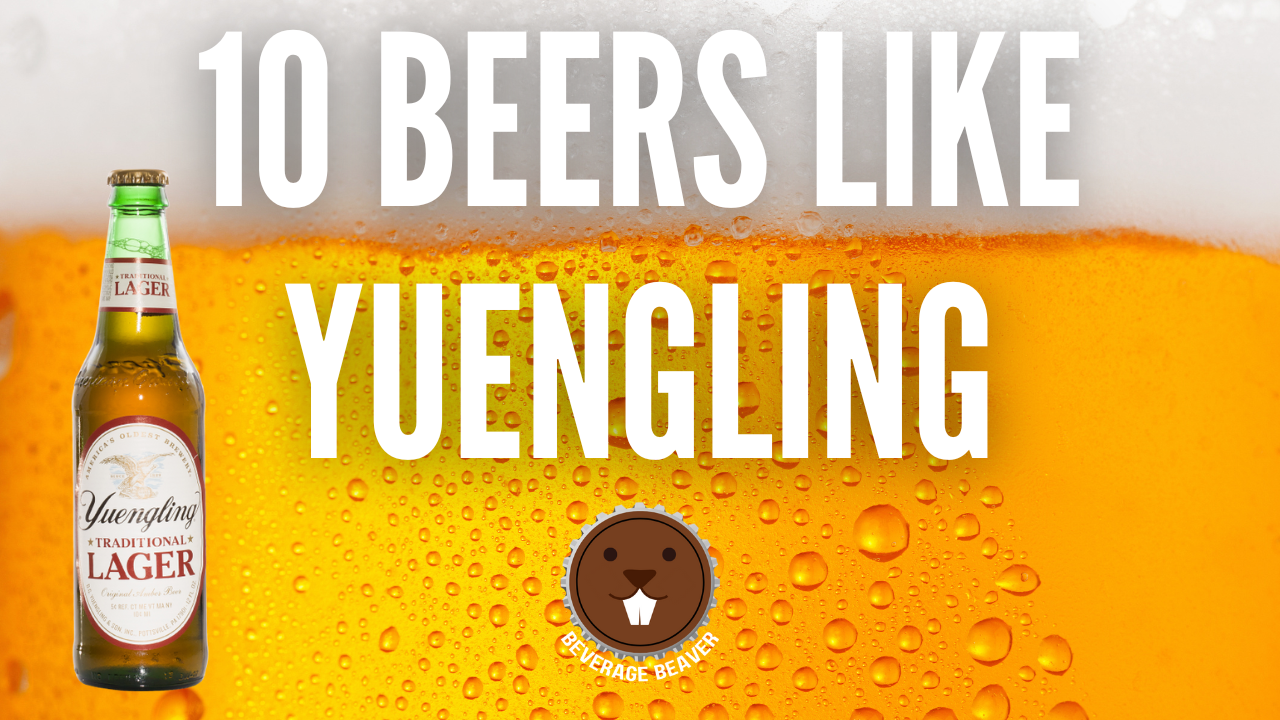 Having tried Yuengling several times, I can tell you it is quite different from many mainstream lagers. There are, however, several beers that are similar to Yuengling. Below, you'll find a list of the best beers like Yuengling you should try if you like the malty, hoppy flavor of Yuengling Traditional Lager. But first, let's establish what Yuengling actually tastes like.
What Does Yuengling Taste Like?
Yuengling Traditional Lager has a balanced flavor profile with a mild malt sweetness, subtle caramel notes, and a hint of hoppy bitterness. It's smooth, easy to drink, and finishes with a clean, slightly toasted aftertaste.
Compared to other mainstream lagers like Budweiser or Coors, Yuengling offers a more pronounced malt character and a richer amber hue, making it stand out for its depth of flavor and distinctive color. While it retains the easy drinkability of these popular lagers, its unique taste profile appeals to those seeking a bit more complexity in their beer.
Beers Similar To Yuengling
Now we've established what Yuengling is like, here are 10 beers that are similar that you will likely enjoy if you like the taste of Yuengling Traditional Lager.
Spoetzl Brewery's Shiner Bock is a malt-forward bock-style beer. I say 'bock-style' because it's not like a typical bock beer as these are typically quite strong, around 6/7% ABV, whereas Shiner Bock is closer to 4.4% ABV. It's similar to Yuengling in the sense that it has a deep amber color, a pronounced malty taste, and is equally drinkable. So, if you're looking for a beer that tastes like Yuengling, then give Shiner Bock a try.
Samuel Adams Boston Lager, produced by the Boston Beer Company, is a Vienna-style lager. Vienna-style lagers are similar to amber lagers but are characterized by their toasted malt flavors and a reddish-brown color. Like Yuengling, Samuel Adams Boston Lager has a malty backbone and a balanced flavor profile. Compared to Yuengling, however, this beer has more pronounced hoppy flavors. So, if you like Yuengling but want to try something with a more hoppy character, give Samuel Adams Boston Lager a try.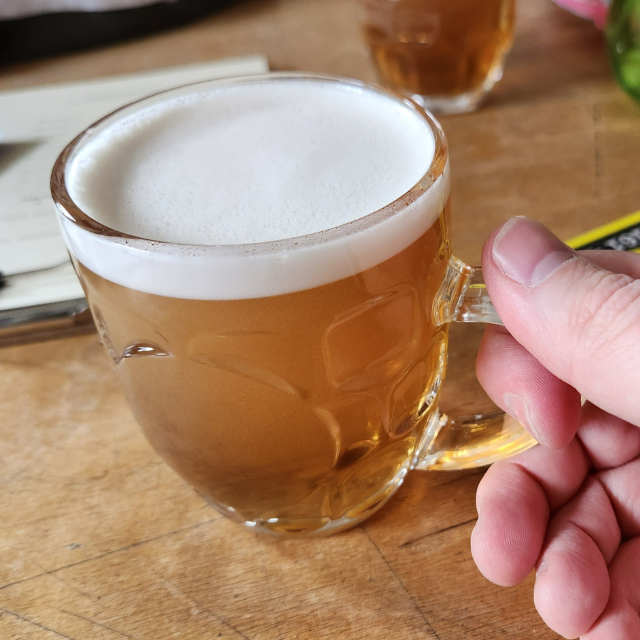 Next on our list is Brooklyn Lager, an American amber lager like Yuengling, from the Brooklyn Brewery. This crisp beer boasts a malty character with a slight hop aftertaste. While it's a tad more hoppy compared to Yuengling, it's just as drinkable. So give it a try if you're looking for a Yuengling alternative.
Bohemia Obscura, a Munich-style dunkel influenced by German traditions and adapted for the Mexican palate, has a rich malt taste with notes of caramel and chocolate. Like Yuengling, this beer emphasizes malt sweetness, but it has a deeper, more complex flavor and a darker appearance. Give it a try if you like Yuengling but want a more complex tasting experience.
Thomas Creek Appalachian Amber is, as the name suggests, an amber lager. It has a similar flavor profile and sweetness to Yuengling Traditional Lager, without the same grainy aftertaste. Compared to Yuengling, it is quite strong, coming in at 6.8%. Despite this strength, it is surprisingly smooth and drinkable. So, be careful if you're drinking this instead of Yuengling.
Next is another amber ale, this time from the Great Lakes Brewing Company. Great Lakes Eliot Ness has a deep malt character and subtle hoppy notes. The malty sweetness is similar to Yuengling, however Great Lakes Eliot Ness has a more pronounced caramel taste and a slightly richer malt body. So, if you like Yuengling but want a beer that has a deeper malty flavor profile, then give Great Lakes Eliot Ness a try.
Although this beer is brewed in Mexico, it is actually a Munich-style Dunkel lager. Negra Modelo has a rich, malty flavor with subtle undertones of caramel and cocoa. Like Yuengling, it is malt-forward and quite drinkable. Unlike Yuengling, Negra Modelo has a darker appearance with a slightly sweeter profile and lacks the grainy aftertaste found in Yuengling. If you're fond of Yuengling's maltiness but are curious about a more pronounced depth in flavor, Negra Modelo is a decent beer to try.
Heavy Seas Cutlass is an amber lager, just like Yuengling. It has a medium-bodied mouthfeel with malt-forward flavors complemented by subtle fruity notes and a mild hop bitterness.
Although Heavy Seas Cutlass is similar to Yuengling's balanced profile and malty flavor, it has a more fruity flavor with hints of berries. This fruity taste balanced well with the bitter hops in this beer. So, if you want something like Yuengling but also like fruity beers, give this one a try.
Like many beers on this list, Abita Amber is an amber lager, like Yuengling. Compared to Yuengling Traditional Lager, Abita Amber has a lighter taste and smell, so it's perfect for those who find Yuengling's flavor a little too much.
Last on our list of beers like Yuengling is Calico by Ballast Point Brewing Company. This amber ale is similar to Yuengling in the sense that it has a deep amber color and malty flavor profile. However, as this is an ale and not a lager, Calico is much more flavorful and has a more noticeable hop bitterness compared to Yuengling. So, give it a try if you like Yuengling but want to get into drinking more complex beers like ales.
Wrapping Up
And there you have it! Ten beers like Yuengling for you to go and try! I hope you have as much fun trying these beers as I have!