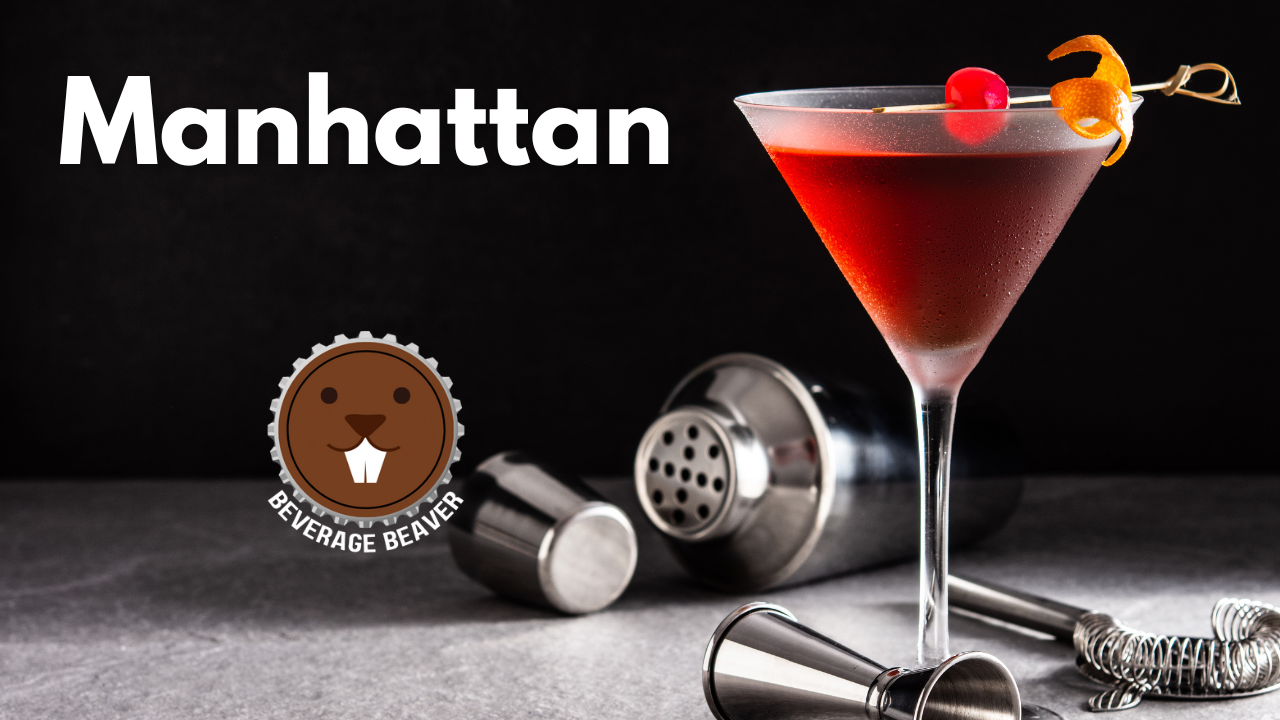 If you are looking for a cocktail that is both strong and sophisticated then look no further than the Manhattan Cocktail! A Manhattan is a classic stirred cocktail made with whiskey, sweet vermouth, and a dash of bitters and served in a martini glass. Here's how to make a classic Manhattan Cocktail.
Making A Manhattan: Pro Tips
A Manhattan cocktail is super easy to make, but there are some things you can do to make sure your Manhattan is perfect every time!
Use High-Quality Whiskey And Vermouth
With only three ingredients, the quality of each spirit makes a significant difference in this cocktail. A classic Manhattan is made with rye whiskey, with some good choices being Rittenhouse Bottled-in-Bond, Sazerac Rye, or WhistlePig for their robust and spicy flavor profiles.
If you prefer a sweeter cocktail, bourbon whiskey is a suitable alternative. The higher corn content in bourbon imparts a softer, sweeter character to the drink. Remember, the quality of the vermouth and bitters is just as crucial, so be sure to choose well-known brands.
Stir Gently And Don't Shake
You may be tempted to shake this drink, especially if you use a cocktail shaker as your mixing glass. However, shaking this drink will not only cause your Manhattan to become diluted, it will also introduce tiny air bubbles that will affect the final clarity of the drink. So instead, stir gently with a bar spoon to ensure the drink gets chilled without overly diluting the drink with the ice.
Mind Your Vermouth
Vermouth is a fortified wine so it can oxidize and spoil over time. To ensure your Manhattan is perfect every time, always keep your vermouth in the refrigerator to keep it fresher for longer, and consider buying smaller bottles if you don't use vermouth very often.
More Whiskey Cocktails